The Book of Boundaries by Melissa Urban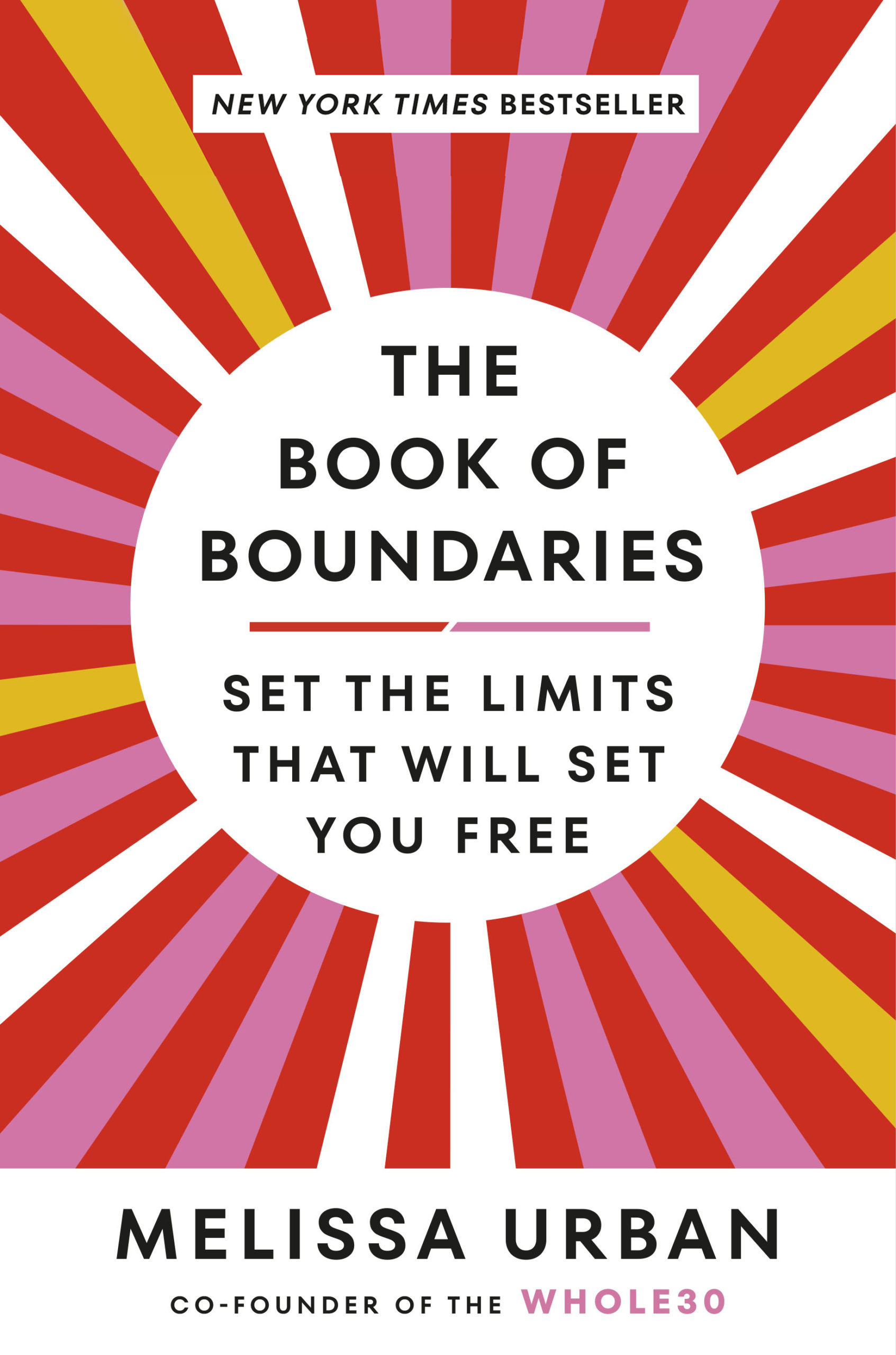 Featuring 130+ scripts to help you set boundaries for better mental health, increased energy, improved productivity, and more fulfilling relationships.
Do your relationships often feel one-sided or unbalanced? Are you always giving in just so things will go smoothly? Do you wish you could learn to say no—but, like, nicely? Are you depleted, overwhelmed, and tired of putting everyone else's needs ahead of your own? If you answered yes to any of these questions, you need The Book of Boundaries.
Endorsements
"The rare book that manages to be practical, thoughtful, readable, and even funny. If you've struggled to identify and establish healthy boundaries—with family, in romance, at work, or in life—Melissa Urban shows the way forward with clarity, vulnerability, and humor."
–Gretchen Rubin, bestselling author of The Happiness Project and The Four Tendencies
"The Book of Boundaries offers actionable tools and science-backed strategies for setting boundaries using language that feels kind, natural, and empowering. Melissa makes it easy to identify your limits and communicate them with confidence, so you can start putting yourself first and create a life that feels bigger, freer, and more authentically YOU."
–Mel Robbins, New York Times bestselling author of The 5 Second Rule
"Boundaries create trust, comfort, and safety in a relationship, but many people struggle with how to effectively communicate what they need. In The Book of Boundaries, Melissa Urban offers actionable scripts and shares proven tips based on a decade of experience helping people live more freely by holding their limits with confidence."
— Lori Gottlieb, New York Times bestselling author of Maybe You Should Talk To Someone
"Setting healthy boundaries is good for your relationships, your business, and your finances. The Book of Boundaries shows you how to stand up for yourself, say no, and communicate your needs in a way that leaves you feeling confident and empowered. Melissa Urban gives you the tools, affirmations, and language you need to reclaim your time, energy, and health."
–Tiffany Aliche, New York Times bestselling author of Get Good with Money
"This groundbreaking book is a must read for everyone who seeks the best habits to optimize your life."
–BJ Fogg, PhD, New York Times bestselling author of Tiny Habits